Workshops
Currently there are no workshops planned. Contact us to hold one at your institute.
Workshops held in the recent past
4 February, 2017

D. Y. Patil University, Mumbai

Industry - Acedemia Meet
19-22 January, 2015

KIIT, Bhubaneshwar

Student training session
5 March, 2014

Undre College, Borli, Panchantan, Raigad

Teachers & Student training session
17 January, 2014

R.L.S College, Belgaum

Teachers training programme
7 January, 2014

Shivaji College, Nagpur

Student training session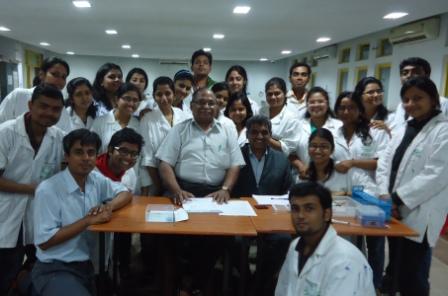 With the students and staff of KIIT.
Request for a workshop at your institute
Contact us to schedule a workshop for your lab, department or institute. Email: admin@techresource.in